Esra Sert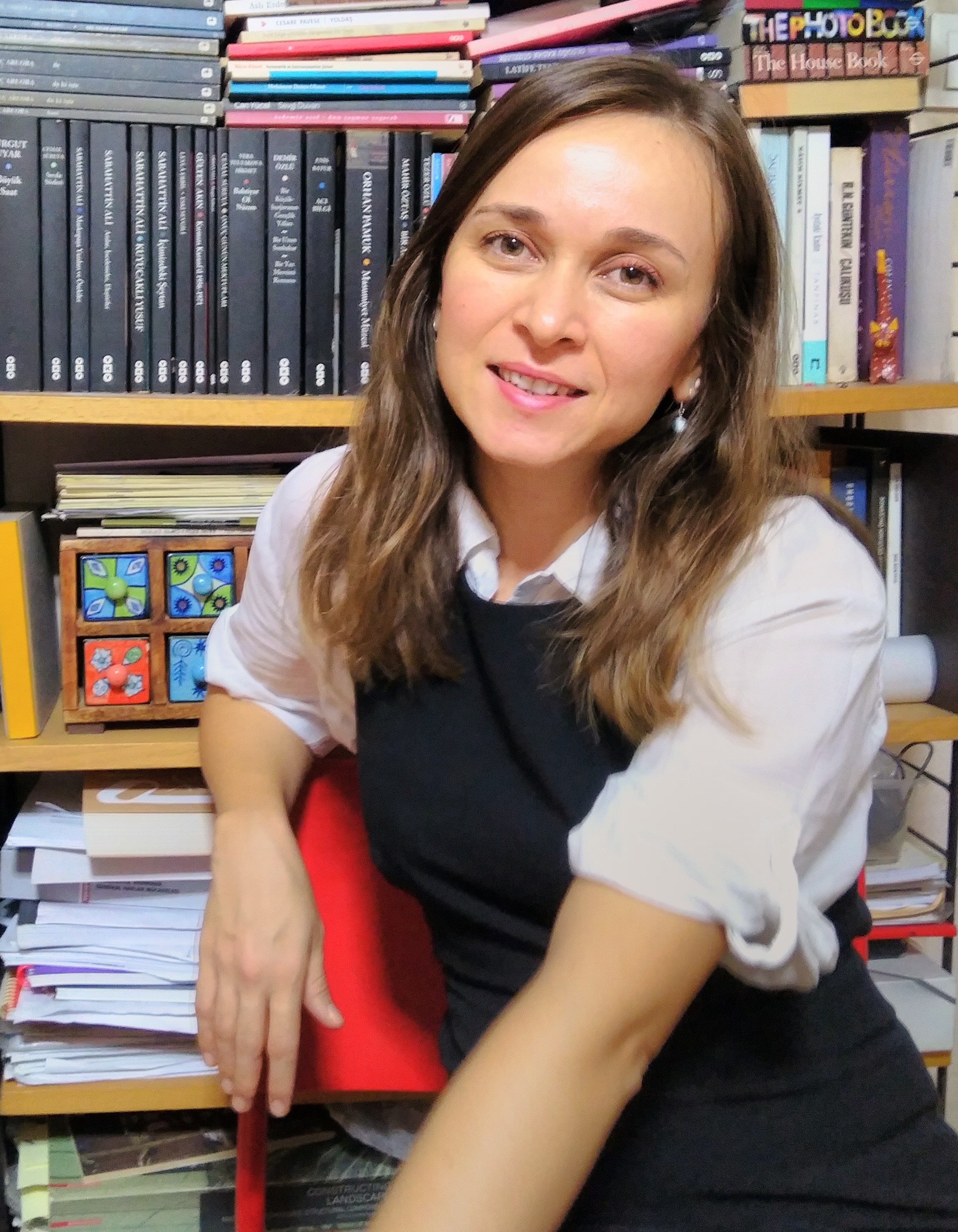 Reading Urban Metabolism of İstanbul: Transformation of Waterfronts between 1839 and 2019
Research Abstract: Viewing the processes of constructing the urban landscape through the lens of urban political ecology reveals the usefulness of concepts of the production of nature as space for managing and altering the evolution of complex relationship between society and nature, which has been institutionalized mainly through urban design and architectural projects. The concept of urban political ecology used as a perspective for understanding the shifting urban metabolism of İstanbul for the period between 1839 and 2019. I will question how the nature- society relationship in modern İstanbul has been produced at waterfronts through interrelated transformations ranging from storage spaces for waste and debris to regular embankments, quays, ports, sea-baths, and summer residences, to coastal roads, to tunnels, to new open spaces, to water treatment systems and to mega projects. It will focus on the evolution of different types of visions and projections on İstanbul's waterfront and relationally inner parts of the city, throughout metabolic flows looking for the shifting rhythm of the production of nature as space and evolution of socio-ecological relations. Above all, I aspire to criticize urbanization process and transformation of waterfront under the capitalist mode of production in the context of middle-income capitalist country like Turkey. This study is seeking to provide critical insights for the next generation of research on urbanization process and urban environmental history of İstanbul as well as how this process may affect socio-ecological landscape of human health and ecosystems.
Bio: Esra Sert is a PhD candidate at Middle East Technical University, Department of Architecture, in Ankara, Turkey, since 2014. She took her BA degree at YTU Department of Architecture, in İstanbul in 2008. Then she shifted her studies into landscape studies, urban ecology, urban theory and history. She completed her MA thesis entitled as "Rain Water in the Energy Efficient Urban Landscape Design" at ITU at the Department of Landscape Architecture. During her MA, she got scholarships from TUBİTAK for the research projects. She has been researching on urban ecology, waterfronts, urbanization processes, public space, urban environmental history and urban theory. Besides, she is teaching at the Bachelor and Graduate Program of Faculty of Arts, Design and Architecture at MEF University as a guest tutor.
Ebru Tekin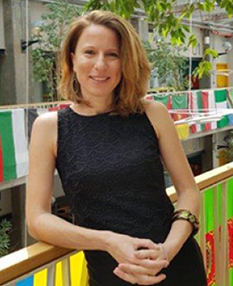 Research Abstract: My research focuses on three different research topics, which provide an inter-disciplinary and inter-subjective approach by focusing on individual, groups, organizations, institutions and space from the perspective of urban political economy in Istanbul as well as methodology. While the first and second research topics focus on local government from a comparative point of view, the third research topics is more about methodology. By employing a case study approach, my first research focuses on uncertainties in mega projects of Istanbul (i.e., Kabataş) and asks the following research questions: What are the political and economics interventions of the local government? Which constitutes uncertainties during the execution and implementation of this project? Are there any co-constitutional processed of uncertainties and of the milieu? What are the actors in these processes as well as the interactions between them? What are the conflict areas in this process? Are there any governance failure or resistance? What are areas of intervention? My second research is on the corporatization the Istanbul Metropolitan Municipality. My study materializes the following research questions: What are the motivations to create local government companies (both profit making and not-for-profit)? What determines the local government's involvement in different types of companies? What are the enabling forms of local government structures for creating corporatization? What types of structures and decision making in local governments create incentives for corporatization? How are the local government corporations are controlled? My third research is on digital humanities and the research methodology of pattern recognition. What are the factors and features that determine the emergence of patterns? What is the role of "researchers' consciousness" or "unconscious intentions" during the processes of digitization and systemization? What is the creation process of pattern recognition? What are the difference between structuralism and pattern recognition? How does humanities computing change the definition of pattern? What are the founding principles to start considering to create meta-patterns? This study will utilize a case study approach based on qualitative interviews and participant observations to be conducted with the researchers working in the Istanbul Studies Center.
Bio: Dr. Ebru Tekin Bilbil received her Ph.D. in Political Science and International Relations in 2012, a Master (MA) in European Studies in 2004 and a BA in Tourism Management in 2003 from the University of Boğaziçi. Her research is on the intersection of sociology, political science, and economics. Theoretically, her research looks at urban politics, political ecology, market studies, networks, uncertainty, technology, governance and governmentality."
Ladin Bayurgil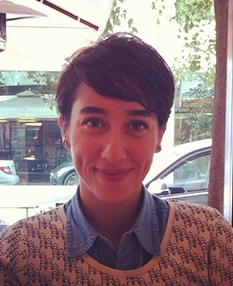 Risk-Driven Urban Transformation in Istanbul: A Relational Work Analysis of Changing Economic and Community Relations
Research Abstract: With construction and real estate sectors becoming the engines of economic growth, upper-middle income neighborhoods along the Bagdat Avenue in Istanbul has become one of the biggest centers of earthquake risk-driven urban transformation with more than 2000 buildings demolished and reconstructed since 2012 that led to a dramatic increase in the housing stock. This ethnographic research examines the socio-spatial dynamics of risk and crisis-driven urban transformation projects and specifically focuses on the impact of transformation on the urban poor and precarious workers. Interlocking between urban transformation and employment becomes even more crucial at times of urban change, as the 2012 Urban Transformation Law (No: 6306) allows demolition and reconstruction of residential buildings with the aim of earthquake proofing in Istanbul's upper-middle income neighborhoods, and therefore radically rearranges community and employment relations. As we observe in the case of urban transformation in upper-middle income neighborhoods along the Bagdat Avenue, the transformation has unequal impacts on the local community: While the homeowners economically benefit from the transformation, it becomes a radical rupture for the urban poor. The transformation results in generating the risk of unemployment and involuntary displacement for doorkeepers who are not offered any safety nets and are left to individually shoulder the burden of managing being simultaneously fired and evicted. This research studies how the transformation is managed and negotiated by homeowners and doorkeepers at times of economic and social instability, and increasing construction costs and decreasing real estate prices in the Kadıköy region. Building on and contributing to the relational work literature, it examines how community relations that are generated through living in the same building, while also governed by class structures, are defined, mediated and interrupted when they overlap with labor relations between homeowners and service provider doorkeepers. The analysis built on an ethnographic study that includes (1) participant observation through volunteering at an independent service employees union, and (2) 100 semi-structured in-depth interviews with doorkeepers, homeowners, renter tenants and stakeholders in the Kadikoy district.
Bio: Ladin Bayurgil is a PhD candidate in Sociology at Boston University. Her research interests center on urban and economic sociology, sociology of work and occupations, particularly questions of urban precarious labor. Her work looks at intersections of urban and economic sociology by examining the ways in which intimate ties generated by community relations in the city get infused into economic exchange and employment relations. Using ethnographic research methods, Ladin's dissertation analyzes how an earthquake risk-driven urban transformation impacts community and employment relations in Istanbul's residential neighborhoods along the Bagdat Avenue at times of political and economic turmoil. Her dissertation specifically focuses on the intimate community relations between doorkeepers and their employers homeowners in the face of risk-driven urban transformation. Before coming to Boston University, she has completed her BA degree double majoring in Sociology and Political Science and International Relations at Bogazici University.